For a long time, I was a victim of my own political thinking; a thinking that I had deep inside but unable to put them in shape. I was not able to communicate to the outisde world clearly. And often, many people whom I had a chance to interact with were unable to figure out what I was coveying through my political writings. They were able to figure out my energy and potential the same as I do. Unfortunately, I continued to live in a limbo of unfiltered political thinking.
Since my childhood, I was lucky enough to be exposed to a diversified world. At the same time, the diversified world I joined in had a its own meris and demerits. I had a mixed feelings. I had no clear path to make use of that diverse and beautiful world  experiences so that my life and the life of others could be better. 
The time I started to engage in politics, I had no clear political thinking to start with except my hate to PFDJ regime and exposing it's ideology. Even my first publicly published article under a title, "Rule of the Jungle and a Quest of PFDJ Mindset" is all about PFDJ Ideology. I continued to write about PFDJ political ideology without hiding my hate towards it. My call to weed-out PFDJ is so loud. Members from Awate Forum consider my approach as extreme as it sounded. And it was.
With time, things started to change. After three years of engagement in political writings, debates and discussions, I started to realize that I filtered my political thinking and what I am passionate to advocate for. By now, my I am a liberal democrat who is serious on human rights issue and democracy.
My constant readings, following prominent politicians, human rights and political activists, and known world politicians helped to shape my political thinking.
At this time, it is a noble thing to mention some of the very few Eritreans  and world figures that I am closely following. Without doubt, they are helping me to shape my politics and what I care most.
Commonly called by her nickname, Elsa, is without doubt one who is helping me to be enlightened what Human Rights Activism is. I am learning what a fearless human Rights activist is day in day out from her works. My admiration to her works is so public. She is a model one ordinary citizen who is willing to learn from.
Elsa is a typical Human Rights Activist and Defender. I hope many Eritreans who want to engage in Human Rights Activism to learn from her wisdom.
Saleh is a patriot political activist. His selfless, fearless, encyclopedic knowledge about Eritrea and Eritreans is simply wonderful. He is like an open book. What you need is just to approach him. He is available, caring, willing, and a mentor.
Though his conservative political approach may put a free a young, innocent and open minded person in a puzzle, his willingness and readiness to communicate in almost everything about politics is a blessing one to share with. More than his political life, he is a geniune justice loving man.
Saleh Johar values friendly relationship more than politics. He never misses to ask about family. This shows how good hearted person he is.
 3. Saleh Younis
This guy is a typical minded person. Though I don't agree with his politics, my admiration for his analytical mind is beyond what I can say in words. Since 2013, I am learning a lot from his sharp mind. What I admire most about him is his communication skills.
His advocacy for Human Rights and knowledge on international issues is what I want to learn from.
He is a man who combined passion and profession.
If you ask me who can save Eritrea from today's chaos – I have no doubt to mention Saleh Younis. If he gets an opportunity, I have no doubt he will transform Eritrea into one of the best democratic state in Africa.
Of course I don't agree with his politics. I describe him as one who has a "Dead Soul Mind". I once wrote an argumentative article against what he wrote for (you can find them in Part I and Part II of my articles)
Nevertheless, he is one of those great minded Eritreans any open minded person can learn from. His critical thinking has helped me to learn how to analyse and step your pen closer on controversial issues. He is a person whom you should learn from if you are planning  to build serious political arguments. There is no doubt that he will continue to be one of those controversial political thinkers that will be referenced, discussed, debated and possibly a source of political conflict in the future Eritrea.
Abba Mussie is a perfect example of determination, persistence, relentlessness, availability and compassion. His fearless stand for humanity is a typical model if one wants to be inspired. What I am learning most from him is how a singe man is capable of doing a miraculous job of saving thousands of lives.
6. Pope Francis
Without doubt he is a great spiritual leader. Pope Francis is a unique human being. His message and care for humanity is what it is making me passionate about his teachings. He is a man of peace and love.
His fearless advocacy for world peace, humanity, protecting our planet, welcoming and hosting refugees without discrimination, his call to build more bridges than walls, his spiritual leadership, readiness to work with all religious groups, etc, are among those I admire most. I am learning how a single good minded person can make a change no matter how strongly established institutions exist.
7. Barak Obama
I consider Obama as a person of clear and noble minded politician. In 2008, I remember repeating his motto, "Change" when I started to involve in my former college development programs. Since then, I am learning from wisdom, speech skills and leadership quality. I am finding him a man of measured wisdom.
I am learning how one can achieve great achievements even when there is a closed chamber working environment. I am learning whatever bottlenecks one may face, still there can be great changes to be achieved. His major strength, "HOPE" is one that I learned to keep it as a motivatioanl tool of doing things.
Sanders is a fighter. I love this guy for his energy, passion and simplified but strong messages. From Sanders, I am learning that politics exists in words. The way we interprate and analyse words so that we can use them for our own advantage.
His campaign for what he believes on, closeness to people, passion to address issues, etc, are a remarkable lessons to learn as great political lessons.
I consider him as Bernie of Europe. His advocacy for a strong and reformed European Union is a typical example. I am taking lessons from his Liberal democratic political approach. His passion and strong communication skills are typical examples of a need to have a strong message. I am learning lessons of passion and communication skills effeciency.
10. Trevor Noah 
I came to be familiar with Trevor when I was in China. He was in the comedy business by that time. I found him while searching some videos that could make me laugh and relax. And since he became the main host for TV daily Show, I started to follow his him daily.
Without doubt, he is among those sharp minded people I came to know. His entertaining skills and relaxed approach on serious political issues, his critical and indeepth analysis, his articulation skills, openness, and charming approach is helping me to make politics part of my life without being drowned into the abyss of non solvable political problems.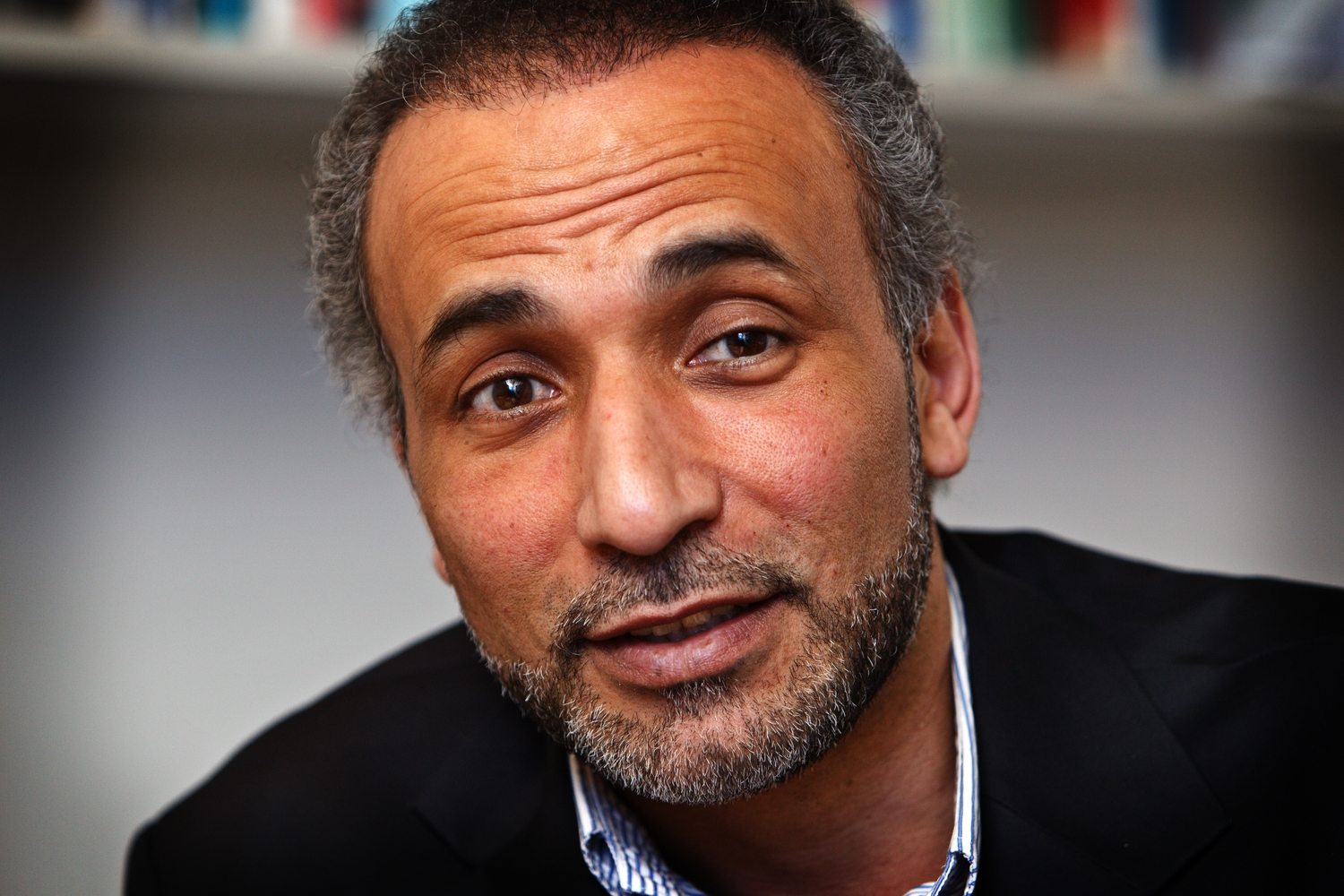 If there is anyone who wants to learn public and political engagement, Tariq Ramadan is one whom you can learn from.
I came to know Tariq Ramadan in 2013 while I was searching for speeches in French. My primary objective was to learn French. But sooner, I felt in love with his teachings. His fluency in French, English and Arabic is simply a free gift for one to learn from.
Beside his noble teachings about Islam, his engagement with politicians is simply amazing. From Tariq ramadan I am learning how to engage states, politicians and ordinary people for the cause whoom one is interested for.
12. Nelson Mandela
Of course, this great man is a source of political and human wisdom.  When ever I watch his speeches, I started to cry out of joy and ecstacy.
What amazes me most about Mandela is that his clear and strong stand for freedom without any compromise and his forgiveness power to heal the wounds of past grievances.
Above all, he never forgot those who were with him throught his entire struggle years.